WeChat Account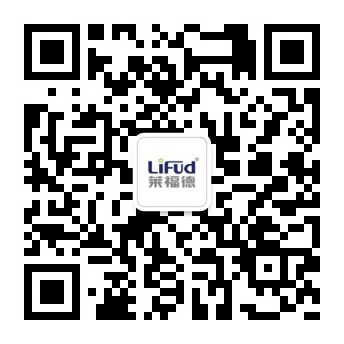 TikTok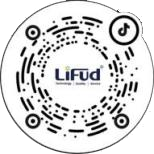 CEEIA2020 Finished! Lifud New Products You Cannot Miss!
---
CEEIA can be said as the most popular exhibition in 2020 ! What kind of performance did Lifud have in CEEIA?
The 78th China Educational Equipment Exhibition had been held in Chongqing International Expo Center from October 23 to 25. Compared with other exhibitions held in early this year, the CEEIA seemed not to be affected by the social situation and still attracted a great number of audience. That's why we called it the most hottest exhibition in 2020.
We know that education is the foundation of a nation and student is the hope of future, so how to improve our education equipment? How to improve our education quality? How to provide a better learning environment for our students? These question are worth pondering. The CEEIA may present some solutions. From desks and chairs to examination system, from lighting improvement to safety management, the CEEIA provided the best resources for education industry, attracting many excellent enterprises to join in, including NetEase, Youdao, Lenovo, Forest Lighting and etc.
In recent years, classroom lighting environment, as one of the most initial factors that affecting the eye health of teenagers, has become a focus for education industry. As part of lighting industry, Lifud has always committed to "technology innovation, improving living environment and life quality", and will never steps back in protecting our teenager's eye health. Therefore, we also displayed products specially designed for education lighting in the CEEIA.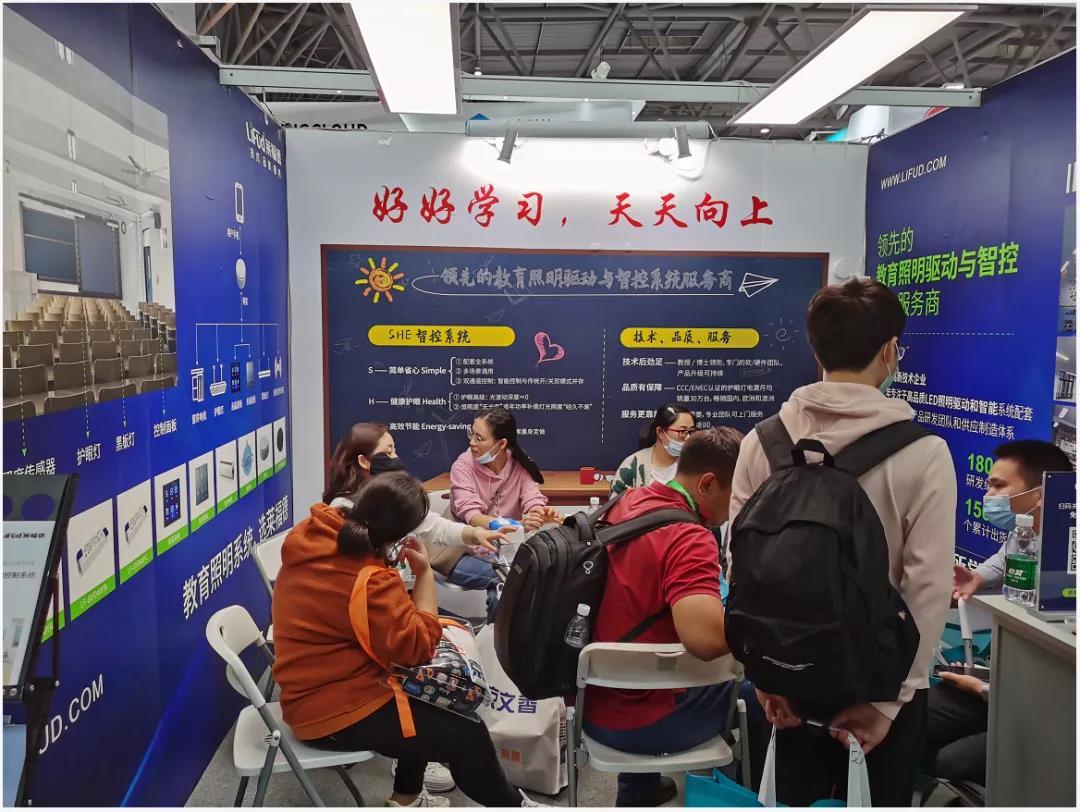 The products on show this time are mainly for conventional classroom lighting improvement and intelligent classroom lighting improvement.
Conventional Classroom Lighting Improvement
We aim to create a sound eye using environment for students with excellent flicker free effect. The "consistent illuminance and no light decay" design solves the problem that students' eyes are affected by light fixtures that work for a long time and thus have light decay.
* Modulation depth near 0
* THD <10%
* Conversion efficiency of 92%
* Monthly sales volume of 300,000 sets
* Consistent illuminance and no light decay (LF-GIFxxxPC)
Intelligent Classroom Lighting Improvement
On the basis of conventional classroom lighting, we pay much attention to simple installation, simple usage and simple maintenance, dimming smoothness, dimming depth and dimming tolerance. The equipment in classroom (such as light fixtures, curtain motor, projector and etc) can be interconnected intelligently with ZigBee wireless control protocol to self define the application scenes. Combined with the lighting sensor, balance lighting can be achieved in every corner of the classroom.
SHE Intelligent Control System
S -- Simple (whole system supporting, six scenes optional, intelligent control&conventional control)
H -- Health (Modulation depth near zero, consistent luminance, "no light decay")
E -- Energy-saving (Intelligent sensing, customized solution, ultra high efficiency of 92%)
Why choose Lifud?
Technology: led by senior professors/doctors, special software/hardware team, sustainable product upgrading
Quality: average sales volume of 300,000pcs/month CCC and ENEC certified eye protection drivers shipped to China, Europe and Australia
Service: technical support
If you're interested in Lifud classroom lighting solution, please feel free to contact us.