WeChat Account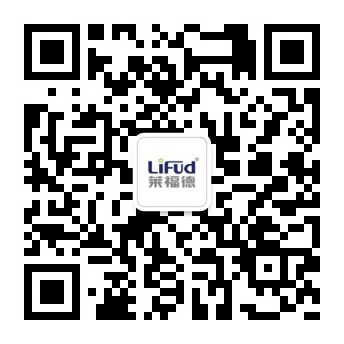 TikTok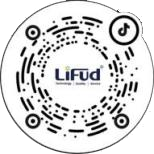 How to Apply Intelligent Control Into Commercial Lighting?
---
With the development of intelligence, the demand of applying intelligent control into commercial lighting is subsequently increasing! Now let's immerse ourselves into the topic of "how to apply intelligent control into commercial lighting".
When it comes to Lifud, probably its commercial lighting LED driver would immediately come to your mind.
With the development of intelligence, the demand of applying intelligent control into commercial lighting is subsequently increasing. As one of the leaders in the filed of commercial or office lighting, not only has Lifud launched various hot-sale non-dimmable products, but has provided multiple intelligent dimmable solutions for the commercial lighting market.
Today let's immerse ourselves into the topic of "how to apply intelligent control into commercial lighting".
Basic standards of commercial lighting
To properly handle with commercial lighting projects, the first thing on your to-do list is understand their basic standards so as to enable the upgrade of lighting by further completing the design of intelligent control according to its application characteristics.
Application characteristics of commercial lighting
The lighting duration of the supermarket is up to 16 or 24 hours. Thus, the reliability of relevant lighting product must be higher.
Functionally, the supermarket is a place where products are competitively displayed and people are congregated. Then how to make customers firstly notice our products? Basically, lighting is the most effective and relatively affordable method. It can be used to create an environment suitable for consumption stimulated and emotion directed through dynamic state, contrast ratio and light color or to highlight key products, strengthen brand image, etc.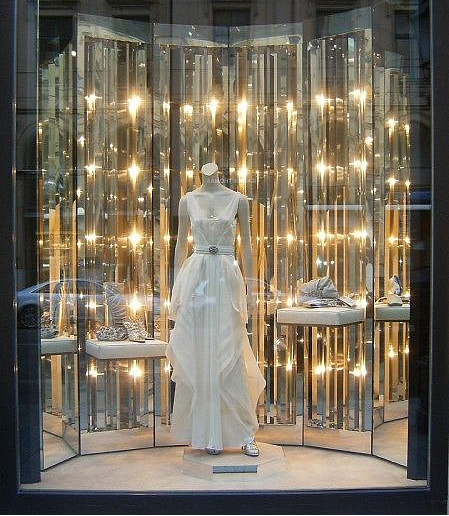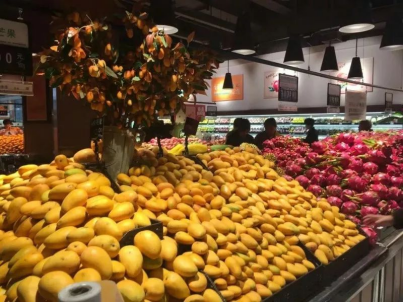 Four stages of intelligent control in commercial lighting
Basic: fixed scene
The switch or scene panel is well-advisedly used to set a variety of scenes, and group control, area control and timing control towards light fixtures are used to enable the common scene exchange at different seasons or times.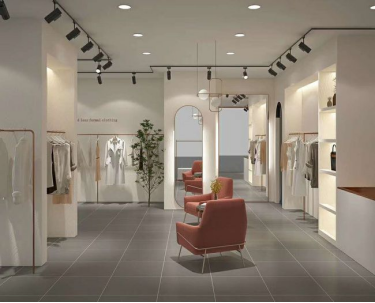 Upgrade: inductive control of dimming
The light sensitive sensor, infrared sensor and color sensor, etc. are used to automatically identify the brightness and color of scenes and create the lights that can best highlight the characteristics of different products so as to enable the real-time dynamic effect and human-scene interaction, which can be viewed as one of the effective ways to attract customers.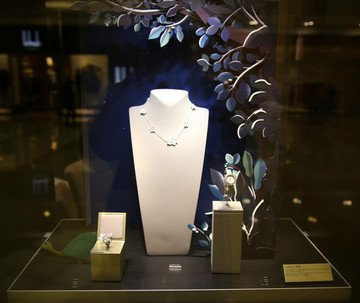 Addition: interconnection of multi-systems
Connecting the light to air conditioner, firefighting, curtain, voice speaker, etc. is beneficial to enable intelligent lighting, but simplify operations so as to achieve the overall intelligent control of commercial space.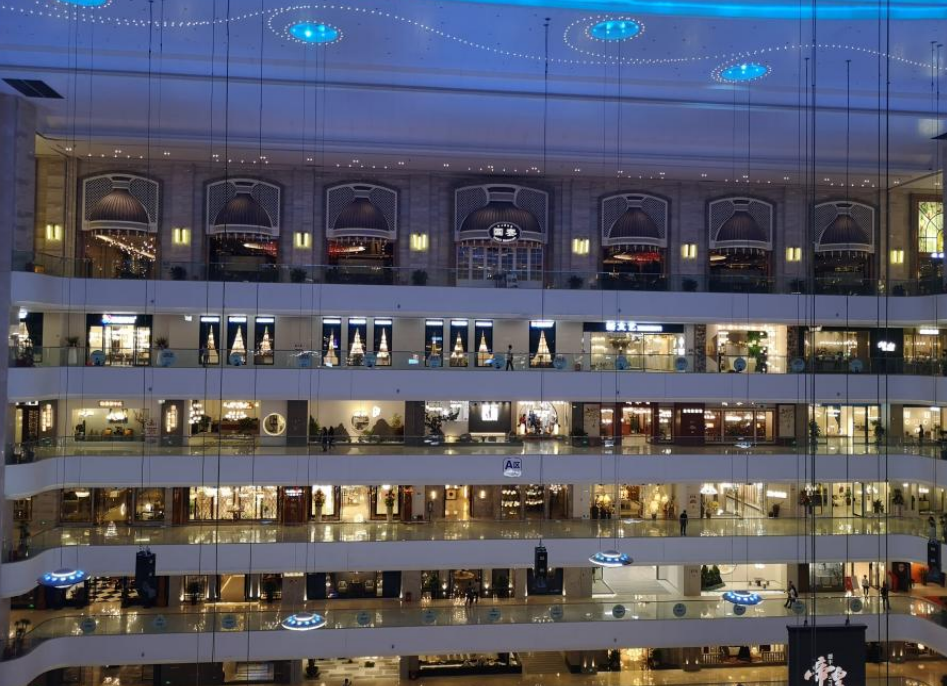 Extension: chain cloud management
Chain cloud management means to intensively manage and control the equipment in large commercial spaces and chain stores through online equipment management, energy consumption management, data analysis, etc. And lighting management operations such as real-time analysis, optimization and manual intervention in various areas from the Cloud are conducive to reduce maintenance cost, decrease energy consumption and manage dynamic state.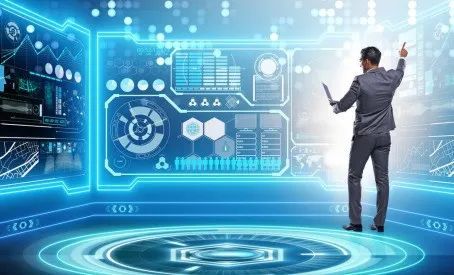 Intelligent design in part of commercial lighting areas
How to apply intelligent control into part of commercial lighting areas? The following common design thoughts are for your reference.
Display area
The spot light, LED strip, etc. are used to create different lights such as main light, auxiliary light, backlight and so on and highlight the product in the product display area according to different product display positions. And the CCT change of luminaires can be set according to different seasons (winter, summer, etc.), and different light colors can be adjusted according to different dynamic requirements of holidays.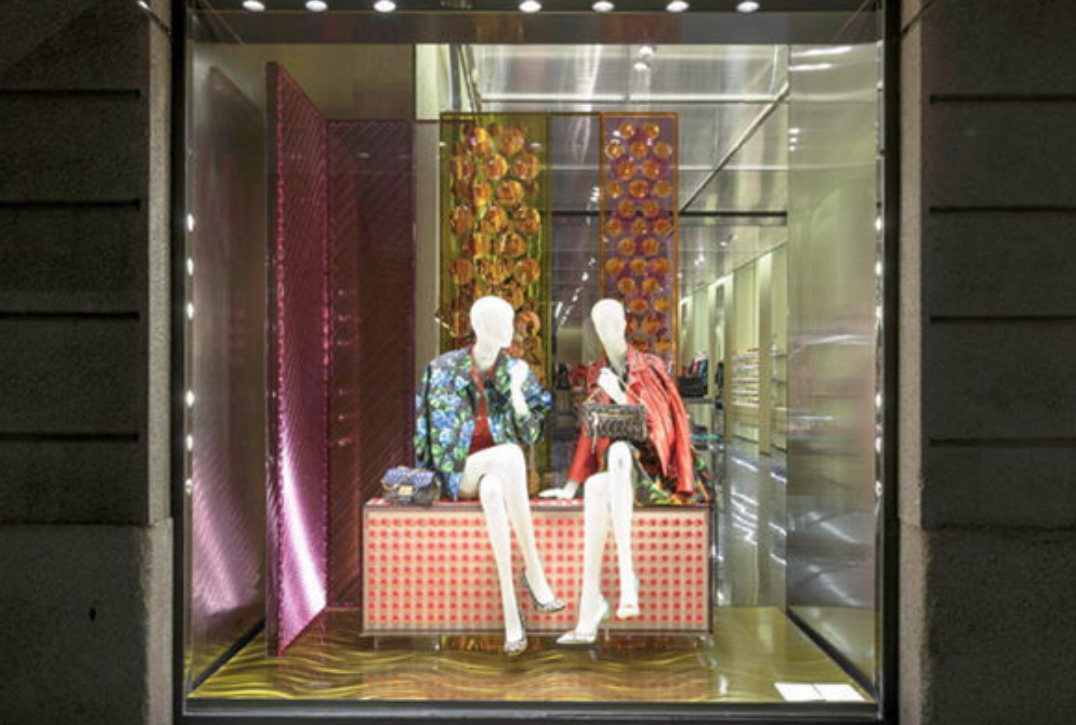 Functional area
When creating different light colors according to the different characteristics of product shelves, it is well-advised to set the light to timing control mode as as to reduce energy waste according to the passenger flow rate. For example, in the fresh area of supermarket, when using high color rendering lights to highlight the product color, choose low-heat light fixtures to reduce the impact of high temperature on food. Meanwhile, set 100% brightness during the peak time from 7 p.m. to 10 p.m. and 50% brightness during the slack time from 10 a.m. to 12 a.m.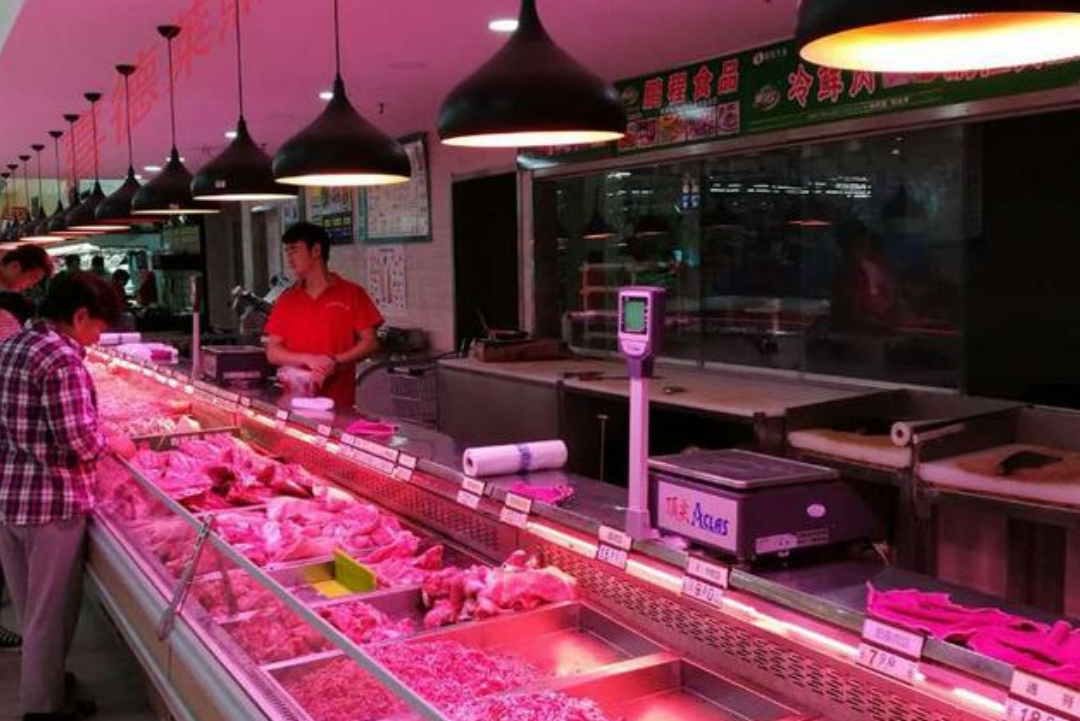 Cash register area
After ensuring the steady and sufficient illuminance on the working table, use light box, etc. to show the brand image and apply the intelligent control into the lighting according to the customer flow rate inside the space.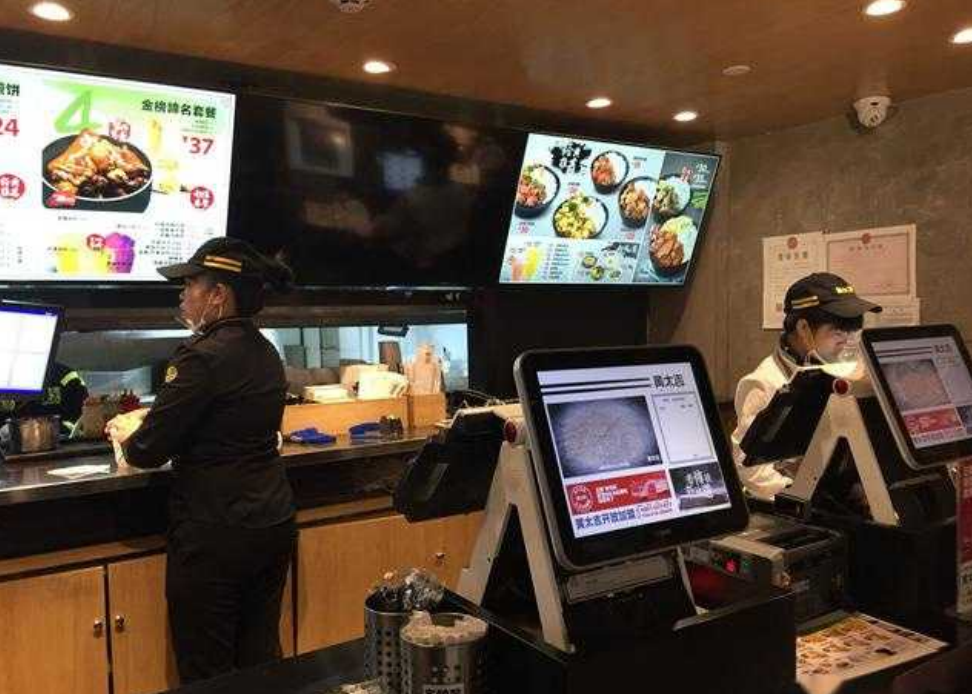 Interactive area
When setting up some attractive areas, it is highly recommended to install the dynamic lights on the wall, ground or modeling card. Combined with the floor tile screen, the lighting induction control modes such as touch, move, weight and so on are used to enable the interaction between lighting and people.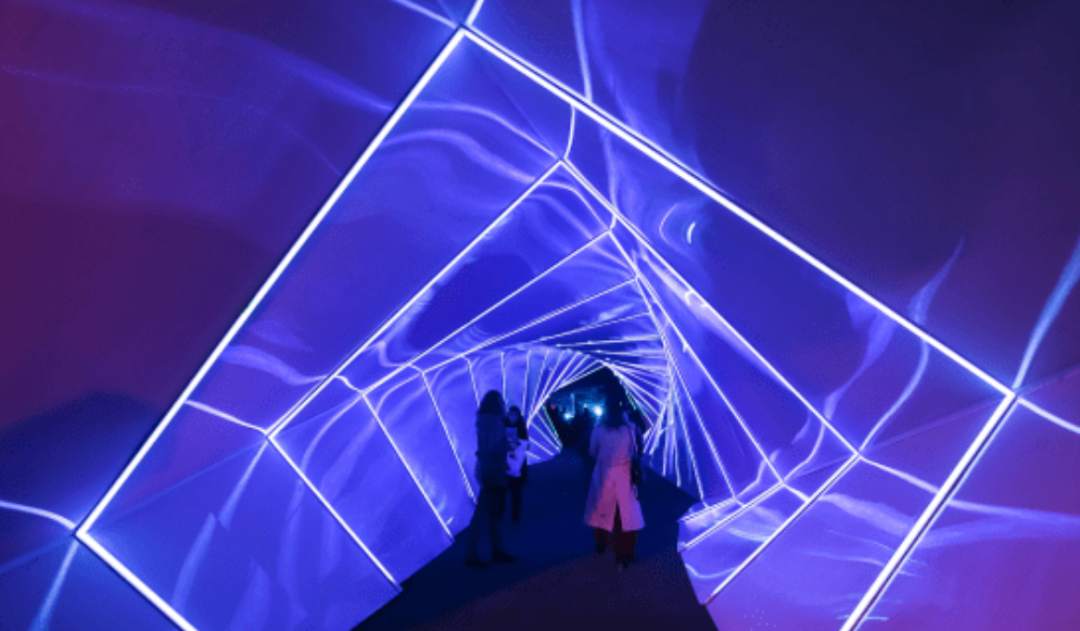 Passing area
In this area, use the infrared sensor to maintain the low brightness of light when nobody passes through, even 0% brightness at somewhere out of the way. When someone passes through, the light automatically turns on; after they leave the area, the light turns off a few seconds later. Certainly, set the light to the timing control mode, dimming up or down the main light regularly and remaining the auxiliary light according to the passenger flow rate.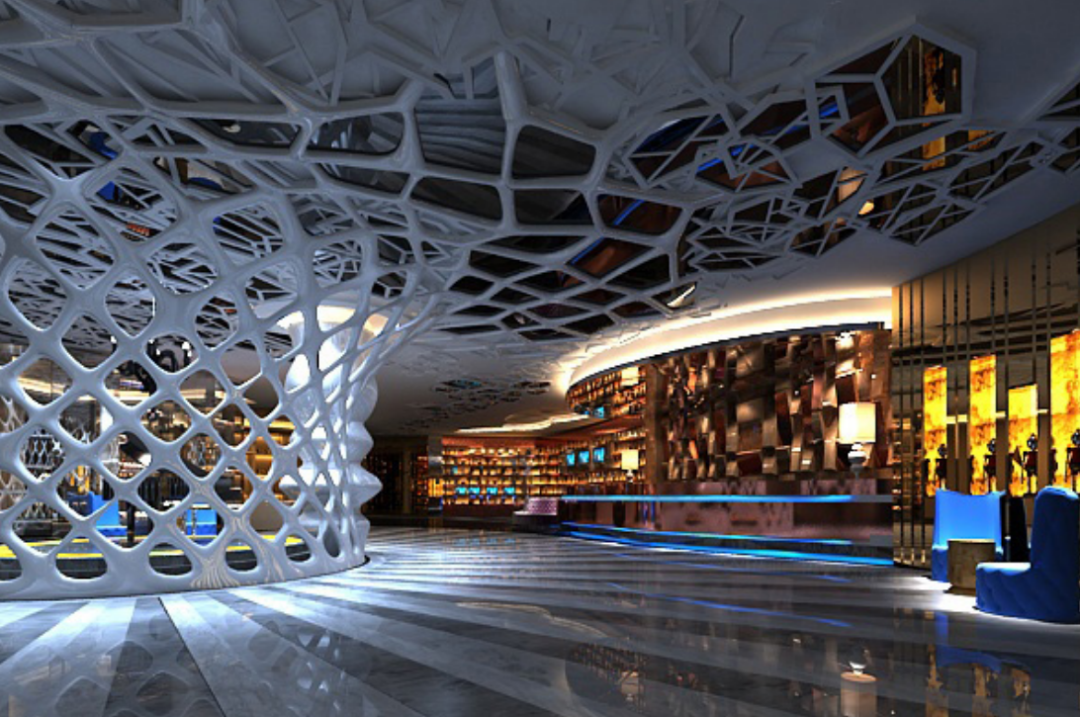 Parking area
Set the light to the energy saving mode, making the light maintain 5%-15% low brightness, and then adjust the light according to different needs by means of the mobile induction. Moreover, set the light to the slow power-on and power-off mode, which not only provides a comfortable adaptation process to our eyes, but eliminates the impact of sudden light on driving cars. The common parking area and non-common one can also be established separately so that vehicles are placed within the given spaces.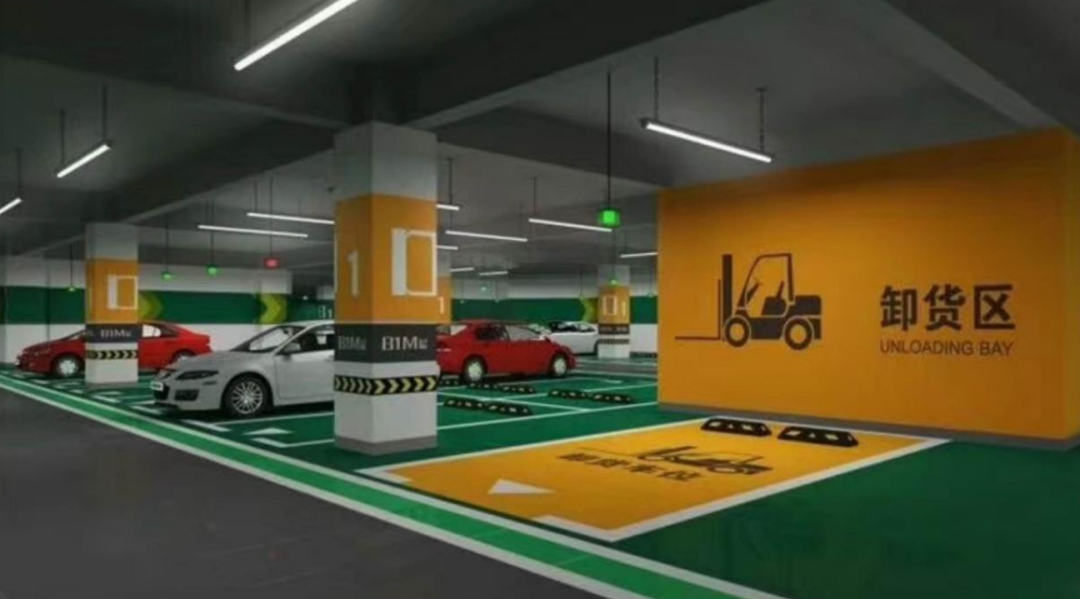 Lifud commercial lighting solutions
In terms of commercial lighting, Lifud owns various solutions, including DALI, 0-10V, Triac, Wireless (Bluetooth & Zigbee) and non-dimmable suitable for common light fixtures, including down light, spot light, panel light, linear light, tri-proof light, LED strip, light box, etc. And Lifud is in a position to provide one-stop purchase service for almost all commercial or office lighting scenes.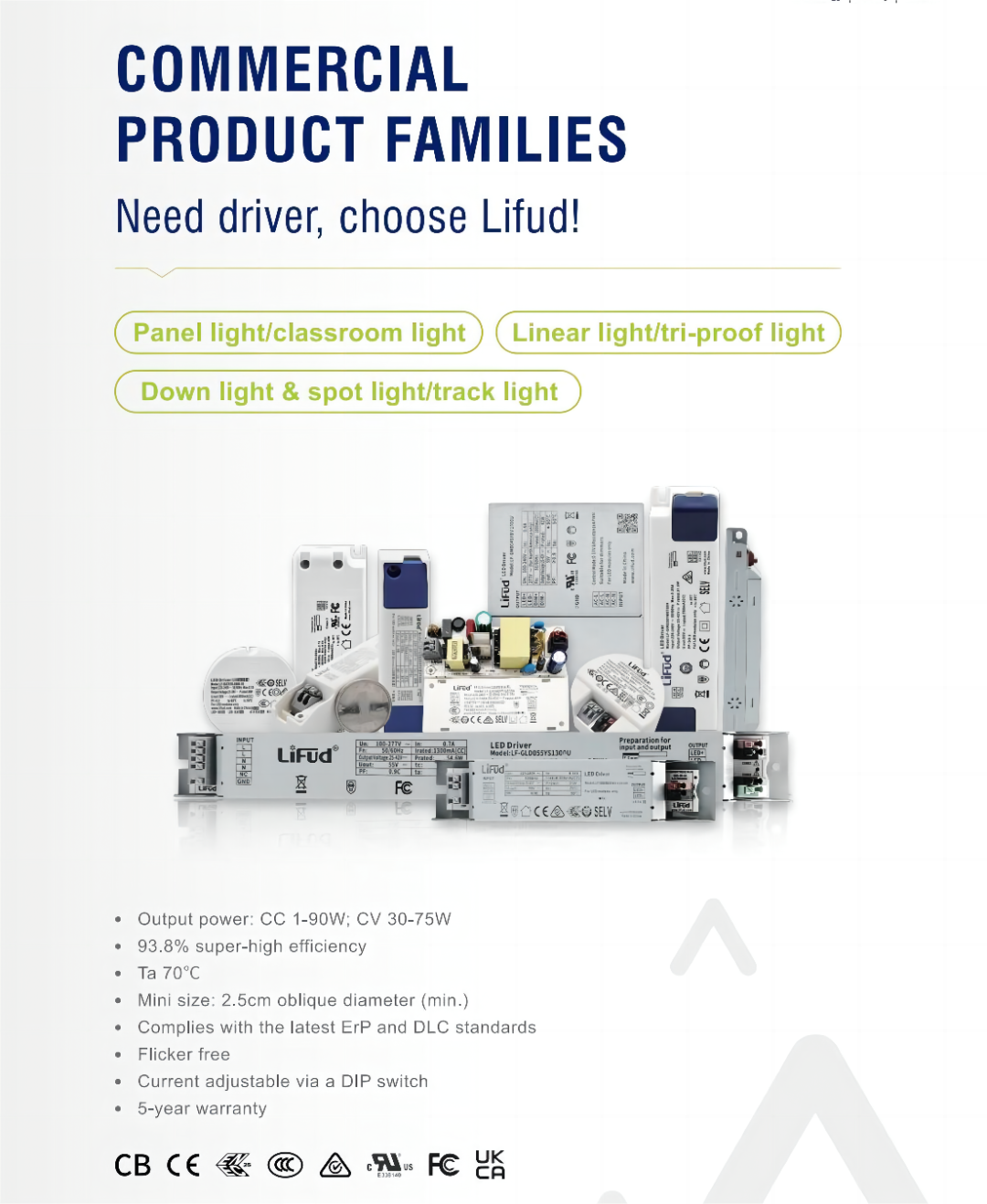 Need driver, choose Lifud!
For more information about Lifud LED drivers, please contact us by +86 (0)755-83739299 or freya@lifud.com.